Mister Quickly and Friends
Derek Jacobi Interview Cancelled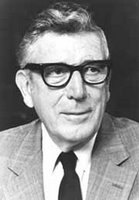 - "Unfortunately the editors of this blog have decided not to air my interview with acclaimed Shakespearean actor Sir Derek Jacobi. This decision stems not from a criticism of his qualities as an actor, rather it is of the opinion of our editorial staff that Sir Derek Jacobi has not received sufficient radio coaching. I understand what went into this decision, as I also found it difficult trying to follow Derek as he employed various devices for dramatic effect. I'd lean closer yet as he lowered his voice to the faintest of whispers, coaxing me still closer with his breathy introspections. He'd then punctuate his story with a very dramatic pause. Awash in its silence I'd lean yet closer, our technical crew maxing out our mics in order to capture the whispery ephemera slipping from Jacobi's lips --- and then Jacobi would begin shouting in a moment of Shakespearean wrath, turning into a woebegone Lear figure with upraised arms and tears. The editors believe the Derek Jacobi interview to present far too many listening challenges. We apologise."
Avian Bird Fluvestment
- "Like most people I know, the terror surrounding the avian bird flu has caused me to acquaint myself with some of the rurals in my local survivalist community. With the coming armageddon I will need to rely on their gun storehouses and wilderness survival skills to make if through the post-apocalyptic misery. Or will I? A new report from the World Health Organization (WHO) argues otherwise. According to WHO researcher Fim Volst the archaeopteryx is astoundingly resilient to the bird flu. 'Who cares' you say of the extinct lizard-bird, 'I'm off to the woods'. Well, investors care and they're already reacting by investing in some ambitious cloning firms and an equally ambitious bird culling initiative. Stocks in the archaeopteryx are soaring and this means the archaeopteryx is slated to soar straight to your dinner table in Febuary. Or it may instead gallop towards your dinner plate, gyrating its feathered lizard arms. We're not yet sure.
No more dinners of roast chicken, turkey, peasant, owl, vulture, pelican, parrot, etc etc etc. This may be a cause of melancholy for some, but clever ad execs have also started thinking ahead and begun marketing the ressurecting archaeopteryx as the fabled phoenix hoping to early acclimatise Harry Potter and Arizona fans alike to the new poultry. Well, what does it taste like? Using sophisticated spectrometers, gas chromagraphs, and a headspace vapour analyzer on a rib bone, archeologist Mitchell Hammam suggests that the archaeopteryx tastes 'ok.' The 'mouthfeel' of the archaeopteryx - 'the sensory evaluation of tactile impressions on the palate' - is still something of a mystery, but Hammam believes it may lend itself well to a slow basil and butter simmer.
At least this deluxe swiss army knife I purchased to survive the miseries awaiting us in the future, and to carve my survivor diary onto the trunk of a tree, will come in handy carving into my first roast archaeopteryx. Yay!"
Don't Bank on China... Yet
- "China is the focus of so much attention lately. Will its markets open up like an inviting green frond welcoming the nutrient-rich sunlight that is investment banking? Or will that verdant frond close deceptively upon the fly/naive investor like a cunning venus flytrap? Some economists, like University of Boulder professor Conway Twitty, believe that China is more like a moist anemone thats pulls in floaty bits from the brine, but will pucker up like a disinterested labia when the tide of government openness retreats. Both scenarios are highly likely because of their ability to compact unpredictable and illdefined social forces into poetic musings. You can be sure of this though: keep your money out of Africa, because as economists like Walter Singhorse speculate, Africa is more like a piece of slate with no fissures in it, and when investment like quinoa seeds blows across it as from a hot Saharan wind, they find no purchase in its flat smooth surface."
Mark Your Calendars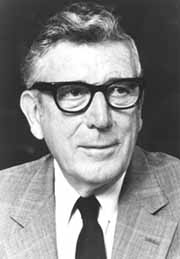 - "On Thursday at 5pm PST I will again be podcasting live from this blog, reading excerpts from my upcoming book on Magyar poetry and its relation to Hungarian historical memory, _The Magyars: Reelin' in the Magyears_. I've been assured that the technical malfunction which resulted in last weeks harrowing 23 second podcast of my 17 second electrocution has been repaired."
On the Campaign Trail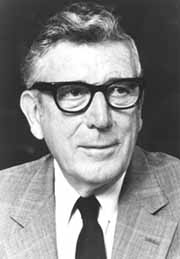 - "I hired a vougish image consultant to help me appeal to a younger demographic using edgy sloganeering and a bold new attitude. I feel I may have given him a touch too much discretion though. I also should not have neglected to inspect my campaign signs before they were distributed. Darn't if he wasn't a persuasive fellow though."
Correction: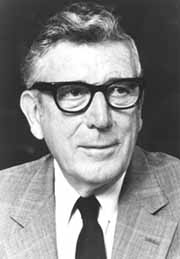 Last Monday I posted about a South East Asian Sex Tour I may be embarking on. In fact, I am going on a South East Asian
Sax
Tour with my swinging jazz combo. I regret the error.
In the News
Loggers Protest Environmentalists



From CTV.ca:

"37 loggers have enacted a hunger strike in protest of the protestation of logging in Walbran valley by environmental activists. The loggers peacefully blockaded the protesters, vowing not to eat anything until they could once again roll their trucks into the Walbran and log. "We decided to exercise our civil rights, and see if through this reckless act of moral fortitude we could move the public and achieve their sympathy" said Reg Alsingbud, a logger for 17 years and long-time admirer of Ghandi. " Woodcor Enterprises company owner Gareth Knechbroth, the company with development rights to the land, has echoed the sentiments of his contracted employees, and wants to remind everyone that there will be an organised protest which will begin at Centennial square and descend on the Victoria Legislature Buildings next Thursday. "With the will of the people you can achieve anything" added Knechbroth.